FCB website and identity facelift.
Responsive web design and identity face-lift.
November, 2016
Art Direction
,
Graphic Design
,
UI/UX
,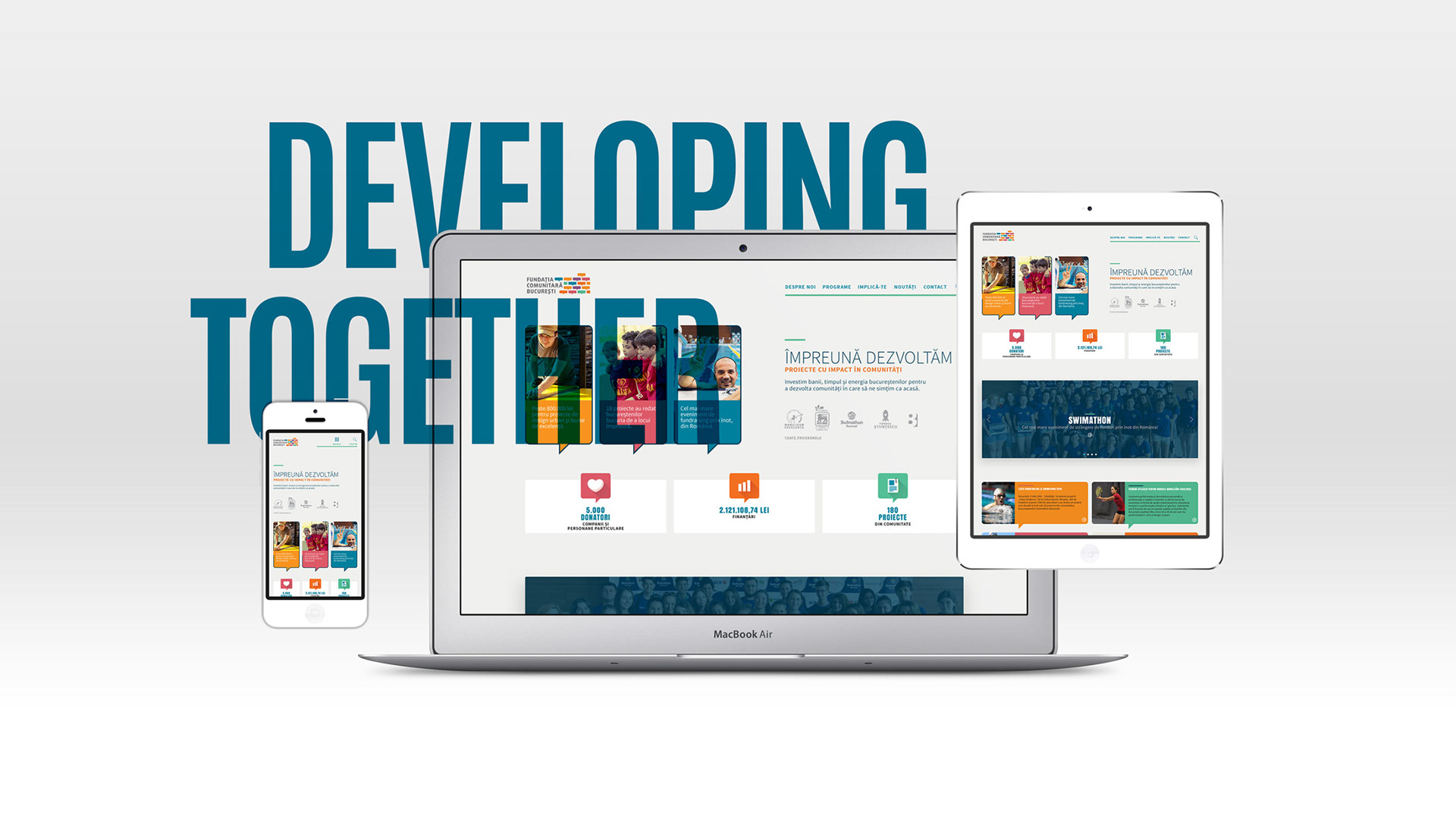 "Developing together" is a good description of Bucharest Community Foundation's work. And also for their web presence project. I've been looking forward to uploading this project because I feel it's one of those ideal projects for a designer. I had the chance to start from the beginning with a face-lift of their branding. Then had a great deal of creative freedom and a great development team to make it work. And the client could not have been more excited, as we've received one of the best client feedback ever:"Every time we advance a project together we fall in love with it and say we've never seen anything more beautiful. And then the next one we love even more! It looks fantastic!"
I'm also glad because we had the opportunity to really dive in and take care of the details, down to the pixel. Something I'm grateful to the development team for. We had a great technical and project management effort baked in so that the resulting website is an efficient mix of static and dynamic content.