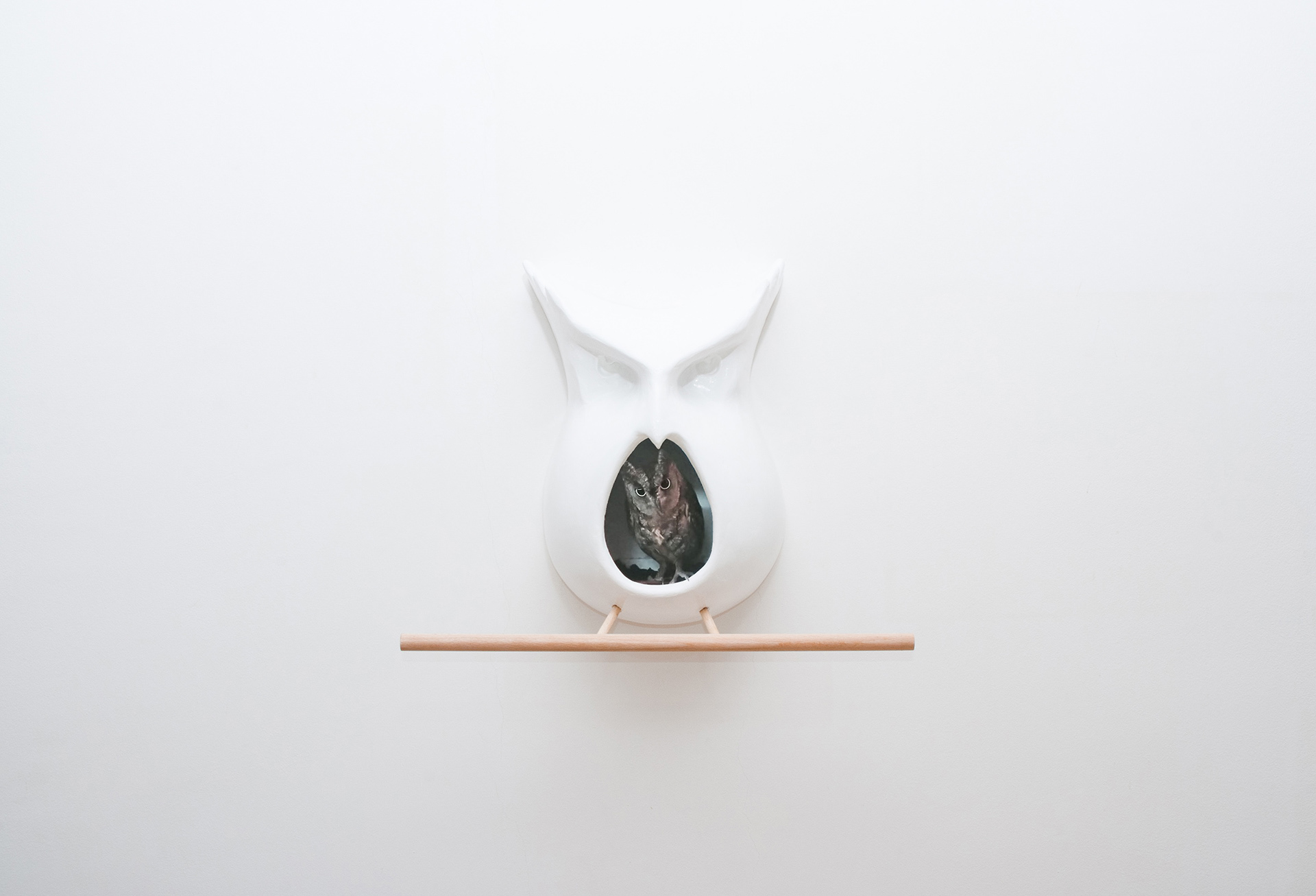 Design and build an indoor bird house for a couple who rescued a small forest owl. 
Wanted it to be a good fit for both humans and bird, so the shape and materials used would appeal to both. And the idea of an owl housing another owl was too appealing to resist. It would be a stylized, personality infused papier mache character that is both a decor statement and practical. So I built it using mostly paper and wood. Tried to use natural or non toxic materials so that the owl would feel comfortable and safe. For example, the bedding consists of pieces of tree bark, the paint used is water based – the kind used for children's toys, and paper is close as a material to the original burrowing spot: the tree. 
This project was awarded at A' Design Award international design competition - Winner in Arts, Crafts and Ready-Made Design Category, 2014 - 2015.