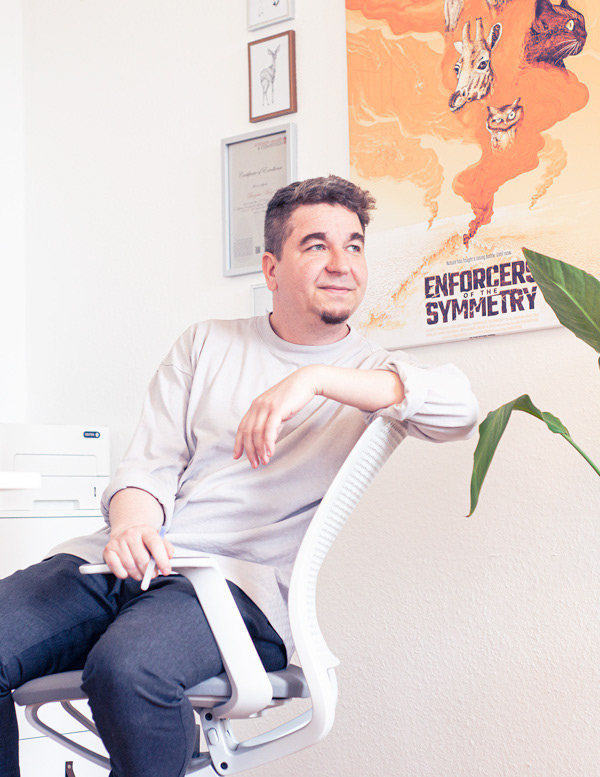 Bogdan is a Transylvanian born, Bucharest educated, Berlin based designer that is curious and always learning. He loves solving problems, as he did for ten years working as an Art Director at big agencies like Ogilvy & Mather. While there, he developed solutions that won pitches, influenced minds and sold products. In 2014 he started freelancing, with results that are consistent, practical and moving.
While he specializes in identity design, he's experienced and comfortable working on most type of communication projects. He has high professional expectations from the people he works with and especially from himself. 
Every once in a while Bogdan enjoys creating and constructing lighting and bird inspired contraptions, awarded

here

and

here

. Check out the shop for unique and limited edition home décor pieces. Enjoy some of his informal work here. 
Learn more about his work history, skills

 and what others think about him here.