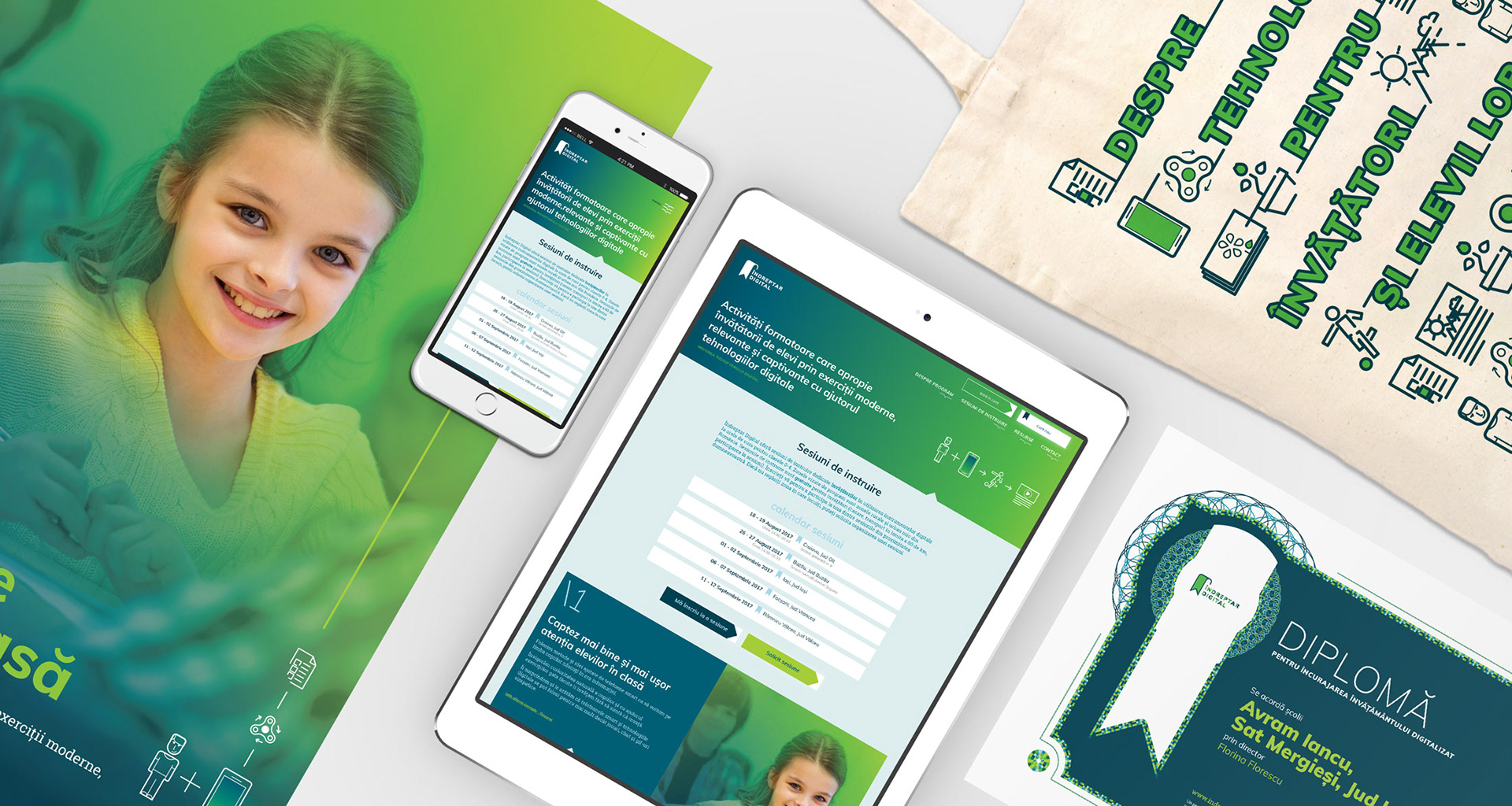 Indreptar Digital (Digital Handbook) is a project aiming to help primary school teachers include digital tools in their teaching. The project includes training sessions, guides and practical exercises that go along the curricula but add a digital twist. 
The aim here was to make digital tools and technology more approachable to less technically inclined people. The target audience is sometimes older, sometimes less interested in exploring alone, but also really keen on learning new teaching skills and exercises ideas that they can immediately apply in class. 
Asociatia Techsoup developed and is running this programme. They have a bunch of other educational initiatives, aimed at improving STEAM learning. 
Take a look at the project's website
here
(language-Romanian).